Your Partner in Business Dealership Package Includes Everything Listed Here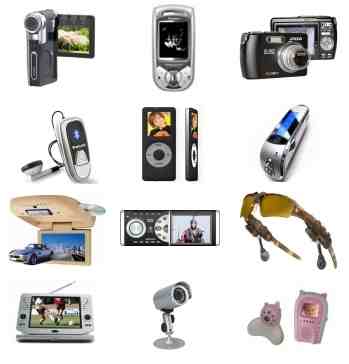 Pay a one-time low $149.95 dealership fee
Instant Access to 63,250 Name Brand Products at Wholesale
And much more...
No inventory needed,

we drop ship all orders directly to your customer's with your name as the shipper

This is your business, you are in total control and keep all the profits and set all the selling pricing, your profit potential is unlimited

New

for

2014

-- Powerful auction creation and advertising software, if you plan on doing business on EBay, Yahoo, Overstock, Shopzilla or any other auction / advertising sites this special software makes creating stunning and professional looking auctions as easy and point and click --

This is an NWC, Inc dealer exclusive

New for

2014

-- Another NWC, Inc Exclusive, Command Center 5.7 Powerful command center software that makes using all of NWC, Inc benefits, one-click easy. Whether you want to post an auction on our FREE auction site, increase your web traffic and sales with our high volume classified ad website, look up a below wholesale price or look up a below wholesale price on any of our 61,000 name brand electronics products, this powerful software makes it one-click easy!

New for 2014 -- Our completely FEE FREE auction site for use by NWC, Inc dealers to sell anything they like with no fee's of any kind.

A large $5,000.00 guaranteed credit line* with no security deposit or credit checks

Leasing of computers and equipment directly to your customers, increase your sales by offering affordable monthly payments

Virtually no overhead, start from home or small office with start up costs of under $150.00

Professionally produced digital color catalogs with virtual page flipping technology, on a CD ROM that can be customized with your name and address, use these digital catalogs as your own and gain a big business look, without the expense of creating them yourself. Make as many copies as you like, all at no additional cost

and WOW your customers with this big business sales tool!

Below wholesale pricing on 61,000 name brand products from companies like

Acoustic Research, Advent, AT&T, Audiovox, Beltronics, Bosch, Canon, Cerwin Vega, Casio, Citizen, Cobra, Coby, Conair, Crime Stoper, D-link, Delphi, Dual, Duracell, Energizer, Eureka, Fender, Fuji, Garmin, GE, Gemini, Go Video, Harley Davidson, Harmony, Intec, Irock, JBL, Jensen, JVC, JWIN, Kenko, Kenwood, Konica Minolta, Koss, Lenmar, Lexar, Logitech, Mace, Magellan, Magnavox, Maxell, Mintek, Monster Cable, Motorola, Mustek, Nextel, Nokia, Olympus, Panasonic, Pioneer, Polaroid, Pyle, Rio, Rockbox, Rocky Mountain Radar, Sanyo, Sennheiser, Sharp, Sherwood, Siemens, Sony, Speakercraft, SVA, TDK, Timex, Viewsonic, Whistler, Yamaha, Zenith and many many more!

Over a dozen proven ways to profit, including Internet based marketing with your own web site that we can develop and maintain for you, catalog sales, mail order, retail consignment, and others

Toll Free 800 Order line, Fax ordering, and On-line ordering via the web

Guaranteed Merchant Account that allows you to accept all major credit cards thus increasing your business by up to 50%.

Apply on line today and you could be accepting credit card orders within 48 hours.

SAVE $195.00 --NWC dealers pay no application fee's.

Full 90-day money back guarantee on your paid dealership fee.

Click here

for a full explanation of our Money Back guarantee. You have nothing to lose and possibly a worry free financial future to gain.
$199.95
For a limited time only!
Pay a one-time low $149.95 dealership fee
Or