Sample Products from Our Dealer Site
Here is a small sample of the products we carry or have carried on our Dealer Only Website, all at below wholesale pricing.
These are LIVE products being sold right now by our dealers for huge profits.

Enjoy HD 3D Movies Right in your HOME!
NEW Panasonic 3D Television
TRUE 1080i HD NOT 720i HD like lower models offer
TC-L55ET5
Full HD 3D with4 pairs of polarized 3D glasses IPS LED Panel 360 Backlight Scanning 2D to 3D Conversion VIERA CONNECT w/Built in WiFi and Web Browser VIERA Remote App Support
NWC Dealer Price $879.95

Pyle PD-1000A

Power to really rock the house!

1000W Max Power -- 200W X 2 + 360W x2 + 450W x2

Controls and reads DVD, CD, VCD, CD, CD-R/RW and MP4

50 station AM / FM Presets Auto station seek

Aux Input, USB Reader Function

Subwoofer Line Output, Composite, Component and S-video outputs.

NWC Dealer Price $88.95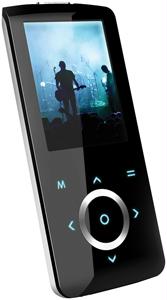 Coby 7052GB
2" TFT LCD Full Color Display with elegant touchpad interface control. LED Backlight. Plays music, video, pictures and text. Works with most music download sources and sites. Supports ID3 tag for song display information. Built in FM Radio and rechargeable battery. USB 2.0 2 GB memory.
NWC Dealer Price $14.95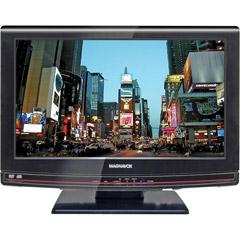 Magnavox High Def 19" LCD TV
1366 x 768p pixel resolution on WXGA display

Brightness: 280 cd/m

16:9 widescreen aspect ratio

1000:1 contrast ratio

5ms response time
NWC Dealer Price $109.99

Canon A495 BLUE 10MP
10.0 Megapixels, 3.3X Zoom, 2.5 LCD, Enhanced Face Detection automatically sets focus and exposure and flash for greater shooting freedom. Digic III Image Processor Available in 4 stylish colors. Blue Red Silver Black
NWC Dealer Price $59.95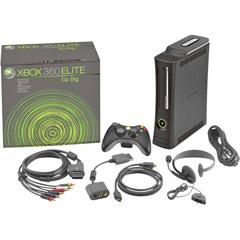 Microsoft X-Box 360 Elite Series
HDMI output supports high-definition up to 1080p

Connect Xbox 360 to broadband connection, attach a storage device (hard drive or memory unit) and get instant access to Xbox LIVE Silver

All games support 720p and 1080i high-definition resolution or 480p standard definition resolution in 16:9 widescreen format

Watch progressive-scan DVD movies, rip music to the hard drive and share digital pictures with friends

Stream digital media stored on your MP3 player, Media Center PC or any Microsoft Windows XP 2005 Edition-based PC

Family settings allow parents to restrict game access for younger players

Includes Xbox 360 black console, black wireless controller, 120GB hard drive and a headset
NWC Dealer Price $157.00

Nintendo DSi XL Bronze
Retains all the functionality of the DSi including: downloads via the Nintendo DSi Shop, two onboard digital cameras, Internet access and gaming via a built-in browser, music and audio playback and manipulation, SD memory card storage and more.
New, large diagonal LCD screen size (4.2-inch) allows for the best visual quality DS gaming experience to date. Screens are 93% larger than the DS Lite.
Unit comes pre-loaded with three DSiWare titles, including: Brain Age Express: Math, Brain Age Express: Arts & letters and Photo Clock.
New release Burgundy color scheme adds a unique and distinct touch to your handheld gaming experience.
Hardware includes a full size, easy to hold stylus that matches the exterior color of your chosen DSi XL.
NWC Dealer Price $122.95

Above products are from our NWC dealer only wholesale website. Prices shown are the last price shown on our dealer website and NWC dealers should check the dealer website for up to the minute inventory levels and current prices of these products.
Items shown here are for comparison purposes only for potential new dealers.